Sliding Door Repairs Brisbane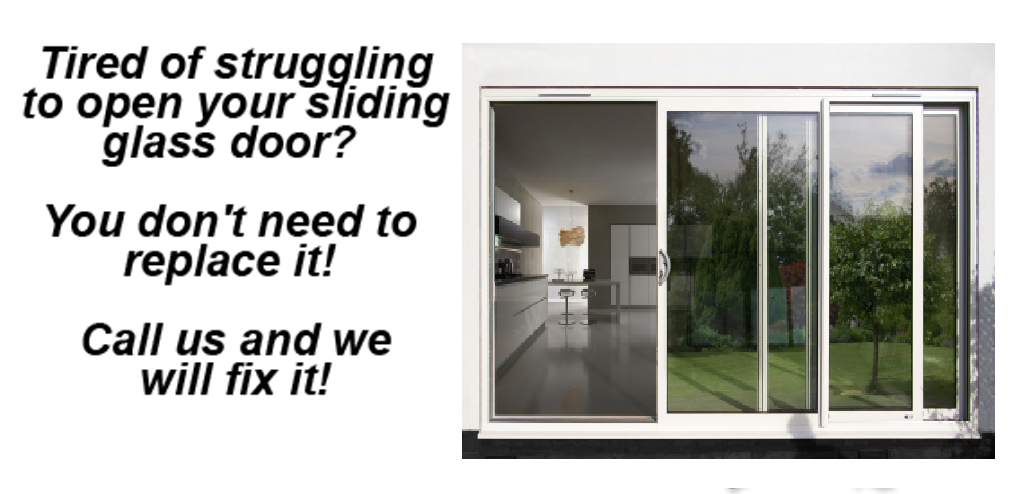 Do you remember when your sliding door was brand new? Regardless of its size, you were probably able to open it easily with just one finger. There probably wasn't any grinding or sticking. Don't you wish you could have doors like that again?
At A J Doors, we pride ourselves on our ability to get any door working the way it did when it was brand new. Whether it sticks, rattles, bumps or grinds, we'll have your door sliding smoothly and silently again in no time. For sliding door repairs in Brisbane, the A J Doors team is the team for you. Talk to the A J Doors team about your door problems today. It's the quickest, most efficient way to fix any sliding door issue.We also do commercial repairs for small businesses or office establishments.
What's Gone Wrong?
Most issues with sliding doors are caused by small dirt, dust and gravel particles. These particles cause significant wear and tear on moving parts like rollers. Sand is the worst offender, which is why we do a lot of work for childcare centres with sandpits.
Rusting parts are another big problem, particularly in our humid Brisbane climate. Rust growth is worsened if your door has been stationary for awhile.
Although once standard in the industry, aluminium runners are also an issue. We recommend stainless steel tracks to our customers – these will extend the life of your rollers, lasting decades instead of months.
Why We Recommend a Professional
Drawing on years of experience and a wealth of knowledge, a sliding door repair expert can diagnose your problem and easily apply the solution. DIY tricks such as lubricating the tracks can actually make the problem worse.
The A J Doors team has a large collection of quality parts, some of which are no longer produced. Thanks to our great supplier relationships, we can also get a quick turnaround on specialist part orders. Whether there's a problem with your sliding door track or your sliding door rollers, we know that every job is different and only use the most suitable and highest quality materials.
All materials used in our door repairs are guaranteed for three months. If we've installed stainless steel tracks and/or new rollers, we will give you a three year warranty on these parts.
————————————————————————————————————–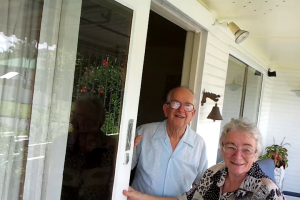 "It hasn't been this good since it was first put in over 40 years ago"
John and Margaret from Mount Gravatt QLD
————————————————————————————————————–
"Excellent Work"
Ian from yourphysio Daboro QLD
————————————————————————————————————–
"Just had A J Doors spend the day fixing a number of bifold doors. They did a wonderful job and even fixed a few other small things free of charge. Great workmanship and true value. Many thanks and I will be using you guys again."
Mark Wealthstone
Indooroopilly, QLD
————————————————————————————————————–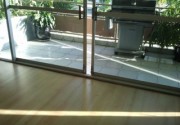 G'day John,
Thanks for the excellent job you did on my sliding doors.
Cheers,
Bernie Carroll
8/144 Ryan St West End
————————————————————————————————————–
I engaged A J Doors to fix my sliding lounge door as it was very
hard to move along the track. John explained the problem, and was
extremely efficient in carrying out what had to be performed to
correct it. He was punctual, amicable and through years of experience,
is very good at what he does.
I would highly recommend A J Doors.
John Stevens.
————————————————————————————————————–
It's Tye here. Thanks for fixing the door, the client is very pleased with the job and your services.
I will be sure to recommend you. Thanks
Tye
T. J Building
All Sliding Door Repairs and Maintenance
Residential Sliding Aluminium Door Repairs

Commercial Sliding Aluminium Door Repairs

Rollers & Tracks

Sliding Aluminium Window Repairs

Timber Sliding Doors & Windows

Sliding Wardrobe Doors

Sliding Balcony Doors

Door Closers

Cavity Sliding Doors

All Top Hung Sliding Doors

Residential Glass Sliding Doors

Commercial Glass Sliding Doors
Areas Serviced
AJ Doors service The greater Brisbane metropolitan area. Not sure if we cover your area? Feel free to visit our Contact Page for more.